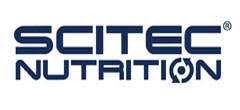 Buy 2 or more products priced over £9.99 from the Scitec range and save on each product
| | |
| --- | --- |
| Buy 2+ | save 5% |
| Buy 4+ | save 7.5% |
Scitec 100% Whey Protein Professional is an excellent quality whey protein blend with whey concentrate and whey isolate
Description
Scitec 100% Whey Protein Professional
Scitec 100% Whey Protein Professional is an excellent quality whey protein blend with whey concentrate and whey isolate. Dietary proteins are the source of nitrogen and indispensable amino acids, which the body requires for tissue growth and maintenance. Therefore 100% Whey Protein Professional contributes to the growth and maintenance of muscle mass, and also to the maintenance of normal bones. Whey protein from milk is a so-called complete protein, because it provides the body with all the necessary types of amino acids, including the 9 amino acids the body cannot synthesize and must be supplied by the diet (i.e. Histidine, Isoleucine, Leucine, Lysine, Methionine, Phenylalanine, Threonine, Tryptophan, Valine).
Scitec 100% Whey Protein Professional has more added components: an "Amino Acid Matrix" that provides popular extra amino acids, namely L-Leucine, L-Glutamine and Taurine. Also, the digestive enzyme blend of Papain and Bromelain is included.
Container Size: 2350 g
Serving Size: 30 g
Servings Per Container: 79
Nutritional Information Per Serving
Energy: 117 kcal, From Fat: 14 kcal, Carbohydrate: 3.8 g of which Sugars: 1.5 g of which Dietary Fiber: 0 g, Total Fat: 1.5 g of which Saturated: 1 g, Cholesterol: 26 mg, Protein: 22 g, Potassium: 133 mg, Sodium: 43 mg
Amounts Per Serving
Amino Acid Matrix: 4453.3 mg
pure Taurine, L-Leucine, L-Glutamine, Dextrose
Digestive Enzyme Blend: 83.3 mg
Bromelain, Papain
Ingredients (based on Banana flavour)
High-quality protein blend exclusively from Whey protein concentrate and Whey protein isolate (containing lactoglobulin, lactoferrin, lactalbumin and immunoglobulin protein fractions), Dextrose, L-Leucine, L-Glutamine, Taurine, Digestive enzymes (Papain, Bromelain), Thickener (Xanthan gum), Artificial Sweeteners (Acesulfame K, Sucralose), Natural and Artificial Flavors (milk cream, banana)
Specification
| | |
| --- | --- |
| Product Form | |
| Primary Ingredients | |
| Choose your Goal | |
| Time of consumption | |
| Drug Tested for Sport | |
Delivery & returns
Delivery
We offer a number of delivery options at the checkout. If you add your items to your basket and enter your postcode all delivery options, estimated delivery dates and pricing for your area will be shown.
View or full Deliveries Policy here.

Returns
We want you to be happy with every purchase you make. Accordingly, you may inspect the items you buy as if you were in one of our stores. However, whilst you are deciding whether to keep your purchases, you do have a statutory duty to take reasonable care of our goods. Therefore, please do not damage the items whilst you inspect them.

Where you have failed to take reasonable care of the goods, whether whilst in your possession or when returning them, we reserve the right to refund you in full less any amounts due by way of compensation to either repair the goods or to cover any loss.
If you wish to return a product you have purchased from our website, making note of any Non-returnable products, you may do so.
Customer

reviews
16 reviews for Scitec Nutrition 100% Whey Protein Professional 2350g
I use it just like how anybody else use it. If anyone want to go to the gym or do any sport and need a backup then they can try the product but they can only try it if it suits them also this product is suitable for adults because I was doing research about the product and heard about it but I am sure that any brand have the similar product for all ages. The product was great.
Lemon Cheesecake use as recommended for athletes nice taste