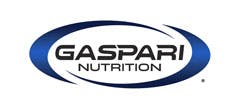 Buy 2 or more products priced over £9.99 from the Gaspari range and save on each product
| | |
| --- | --- |
| Buy 2+ | save 5% |
| Buy 4+ | save 7.5% |
Gaspari Nutrition takes sports nutrition to the highest level with SizeOn - The Ultimate Hybrid Intra-Workout Amino Acid & Creatine Formula.
Description
Gaspari Nutrition takes sports nutrition to the highest level with SizeOn - The Ultimate Hybrid Intra-Workout Amino Acid & Creatine Formula. The original SizeOn became known as the King of Creatines and by utilizing the latest advances in clinical research, this award-winning formula is better than ever! SizeOn contains high-quality whey protein hydrolysate, which is clinically proven to absorb even faster than free-form amino acids. SizeOn also boasts a premium creatine formula, high-performance carbohydrates, a high dose of L-Leucine (4 g), and many more anabolic-promoting ingredients. SizeOn contains the revolutionary ingredient L-Ornithine-L-aspartate (LOLA), which has been shown to reduce ammonia and improve psychometric function. L-Ornithine-L-aspartate is able to reduce high blood ammonia levels induced either by ammonium chloride or protein ingestion. Furthermore, LOLA decreased protein breakdown and stimulated protein synthesis in muscle.*
Supplement Facts
24 servings per container
Serving size
1 Scoop
Amount per serving % Daily Value
Calories 190, Total Fat 0 g 0%, Cholesterol 15 mg 5%, Total Carbohydrate 40 g 13%, Of which sugars 39 g (From Trehalose and Dextrose), Dietary Fibre 0 g 0%*, Protein 7 g 14%, Vitamin C (As Ascorbic Acid) 60 mg 100%, Thiamin (As Thiamin Hydrochloride) 10 mg 667%, Riboflavin (As Riboflavin-5-Phosphate) 7.6 mg 447%, Niacin (As Niacinamide) 50 mg 250%, Folate (As Folic Acid) 200 mcg 50%, Vitamin B12 (As Methylcobalamin) 75 mcg 1,250%, Pantothenic Acid (As D-Calcium Pantothenate) 9 mg 92%, Calcium 51 mg 5%, Phosphorus 65 mg 7%, Magnesium 45 mg 11%, Sodium 235 mg 10%
SIZEON BLEND: 63 g
CARBOHYDRATE ENERGY MA Trehalose, Dextrose, Cyclic Dextrin, Pterostibene**
Whey Protein Hydrolysate, L-Leucine (4g), L-Isoleucine, L-Valine**
PHOSPHODRIVE ENDURANCE COMPLEX
Creatine Monohydrate, Creatine MagnaPower® (Magnesium Creatine Chelate), Disodium Creatine Phosphate**
OSMODRIVE ADVANCED HYDRATION COMPLEX
L-Taurine, Sodium Glycerophosphate, Calcium Glycerophosphate, Potassium Glycerophosphate, Sustamine™ (L-Alanyl-L-Glutamine), Magnesium Glycyl Glutamine**
Percent Daily Values are based on a 2,000 calorie diet
** Daily Value not established
Specification
| | |
| --- | --- |
| Product Form | |
| Primary Ingredients | |
| Choose your Goal | |
| Drug Tested for Sport | |
Delivery & returns
Delivery
We offer a number of delivery options at the checkout. If you add your items to your basket and enter your postcode all delivery options, estimated delivery dates and pricing for your area will be shown.
View or full Deliveries Policy here.

Returns
We want you to be happy with every purchase you make. Accordingly, you may inspect the items you buy as if you were in one of our stores. However, whilst you are deciding whether to keep your purchases, you do have a statutory duty to take reasonable care of our goods. Therefore, please do not damage the items whilst you inspect them.

Where you have failed to take reasonable care of the goods, whether whilst in your possession or when returning them, we reserve the right to refund you in full less any amounts due by way of compensation to either repair the goods or to cover any loss.
If you wish to return a product you have purchased from our website, making note of any Non-returnable products, you may do so.