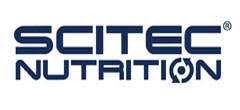 Buy 2 or more products priced over £9.99 from the Scitec range and save on each product
| | |
| --- | --- |
| Buy 2+ | save 5% |
| Buy 4+ | save 7.5% |
Vita Greens & Fruits is supreme greens formula with many natural ingredients, vitamins and minerals. Vitamins and minerals are basic essential nutrients
Description
Scitec Vita Greens & Fruits with Stevia
Vita Greens & Fruits is supreme greens formula with many natural ingredients, vitamins and minerals. Vitamins and minerals are basic essential nutrients that must be adequately taken in for optimal health and high level sports performance. Many people struggle eating all their veggies and fruits due to various reasons (e.g.: dislike of taste, lack of time, you name it!), but now here's some help!
Vita Greens & Fruits contains 18 different vegetable and 8 different fruit sources in one serving! Digestive enzymes and Astragin are also added to the formula.
Vita Greens & Fruits has a good dose of "adaptogen" plants as well. Wheat grass and Spirulina help to control weight by reducing the sense of hunger. Rheishi mushroom contributes to natural immunological defenses. Barley grass protects cells from oxidative damage
Serving Information
Container Size: 360 g
Serving Size: 1 Scoop (12 g)
Servings Per Container: 30
Amounts Per Serving - Fiber: 2.98 g, Vitamin A (Retinol): 582 mcg, Vitamin B1 (Thiamine): 0.8 mg, Vitamin B2 (Riboflavin): 1.02 mg, Vitamin B3 (Niacin): 11.6 mg, Vitamin B5 (Pantothenic Acid): 4.57 mg, Vitamin B6 (Pyridoxine): 1.02 mg, Vitamin B7 (Biotin): 36.4 mcg, Vitamin B9 (Folic Acid): 145 mcg, Vitamin B12 (Cobalamin): 1.81 mcg, Vitamin C (L-Ascorbic Acid): 58.2 mg, Vitamin D3 (Cholecalciferol): 3.65 mcg, Vitamin E (α-Tocopherol): 8.76 mg, Chromium: 14.98 mcg, Copper: 360 mcg, Iodine: 54.7 mcg, Iron: 10.2 mg, Manganese: 1.45 mg, Molybdenum: 36.3 mcg, Selenium: 20 mcg, Zinc: 7.27 mg
Adaptog(re)ens blend: 2444 mg
Spirulina (1455 mg), Barley grass (291 mg), Chlorella (291 mg), Wheat grass (291 mg), Reishi mushroom (116 mg):
Organic HiFiber VitaBerry Blend: 1600 mg - Organic Apple [Fruit Pulp], Organic Strawberry, Organic Tart Cherry, Organic Blackberry, Organic Blueberry, Organic Raspberry, Organic Banana, Organic Rice:
Organic HiFiber VitaVeggie Blend: 1600 mg - Organic Apple [Fruit Pulp], Organic Beet, Organic Carrot, Organic Spinach, Organic Broccoli, Organic Tomato, Organic Kale, Organic Cabbage, Organic Parsley Leaf, Organic Brussel Sprouts, Organic Green Bell Pepper, Organic Cucumber, Organic Celery, Organic Garlic, Organic Ginger Root, Organic Green Onion, Organic Cauliflower, Organic Asparagus, Organic Pea:
Digestive Enzyme and Absorption Blend: 61.84 mg
Bromelain (29.1 mg), Papain (29.1 mg), AstraGin (3.64 mg):
Specification
| | |
| --- | --- |
| Product Form | |
| Choose your Goal | |
| Drug Tested for Sport | |
Delivery & returns
Delivery
We offer a number of delivery options at the checkout. If you add your items to your basket and enter your postcode all delivery options, estimated delivery dates and pricing for your area will be shown.
View or full Deliveries Policy here.

Returns
We want you to be happy with every purchase you make. Accordingly, you may inspect the items you buy as if you were in one of our stores. However, whilst you are deciding whether to keep your purchases, you do have a statutory duty to take reasonable care of our goods. Therefore, please do not damage the items whilst you inspect them.

Where you have failed to take reasonable care of the goods, whether whilst in your possession or when returning them, we reserve the right to refund you in full less any amounts due by way of compensation to either repair the goods or to cover any loss.
If you wish to return a product you have purchased from our website, making note of any Non-returnable products, you may do so.