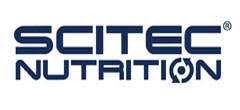 Buy 2 or more products priced over £9.99 from the Scitec range and save on each product
| | |
| --- | --- |
| Buy 2+ | save 5% |
| Buy 4+ | save 7.5% |
All Aminos contains all the essential and non-essential amino acids that an active lifestyle needs. And more than that, we've added magnesium to it,
Description
All Aminos contains all the essential and non-essential amino acids that an active lifestyle needs. And more than that, we've added magnesium to it, which contributes to normal muscle function, normal protein synthesis, maintenance of electrolyte balance, and reduction of fatigue and tiredness.
All Aminos can therefore be your faithful companion during long, tiring workouts. The icing on the cake is that it tastes great too!
*WITH THE FULL SPECTRUM OF MUSCLE-BUILDING AMINO ACIDS WITH ORGANIC MAGNESIUM
Essential and non-essential amino acids with extra glutamine and magnesium
Supplement Facts:
Serving size: 17 g | 1 + 1/3 scoops - Number of servings: 1/20
Amount/serving DV %
EAAs 7368 mg - L-Lysine, 1095 mg, L-Threonine 985 mg, L-Phenylalanine 992 mg, L-Histidine 633 mg, L-Methionine, 222 mg, L-Tryptophan 73 mg, L-Hydroxylysine 11 mg, L-Leucine 1669 mg, L-Valine 847 mg, L-Isoleucine 841 mg
CAAs 4274 mg - L-Glutamine + L-Glutaminc acid 3345 mg, L-Tyrosine 445 mg, L-Proline 228 mg, L-Arginine 110 mg, L-Hydroxyproline 103 mg, L-Cysteine 43 mg
NAAs 1247 mg -, L-Citrulline 500 mg, Glycine 260 mg, L-Asparagine + L-Aspartic acid 204 mg, L-Alanine 188 mg, L-Serine 95 mg
INGREDIENTS (MANGO): L-Glutamine 17.6%, Instant Hydrolyzed Whey Protein 9.3% [Hydrolyzed Whey Protein Isolate, Emulsifier: Lecithins (Soy)], L-Leucine 8.8%, Acids (Malic Acid, Citric Acid), L-Lysine Hydrochloride 6.9%, Magnesium Gluconate, Hydrolyzed Collagen 5.9%, L-Phenylalanine 5.5%, L-Threonine 5.2%, Flavouring, L-Valine 4.4%, L-Isoleucine 4.4%, L-Histidine 3.5%, L-Citrulline 2.9%, L-Tyrosine 2.4%, Sweeteners (Acesulfame K, Sucralose), L-Methionine 1.1%, Cayenne Pepper (Capsicum annuum) Fruit Extract Powder [Maltodextrin, Pepper Extract, Emulsifier (Citric Acid Esters of Mono- and Diglycerides of Fatty Acids), Humectant (Glycerol), Antioxidants (Fatty Acid Esters of Ascorbic Acid, Alpha-tocopherol)], Creamer [Partly Hydrogenated Coconut Fat, Skimmed Milk Powder, Emulsifiers (E471, E472a), Glucose Syrup, Sucrose, Milk Protein, Stabiliser (Potassium Phosphates), Anti-caking Agent (Calcium Phosphates)], Glycine 0.3%, L-Proline 0.3%, L-Tryptophan 0.3%, L-Alanine 0.3%, Turmeric Extract [Thickener (Gum Arabic), Turmeric (Curcuma longa) Rhizome Extract, Anti-Caking Agent (Silicon Dioxide)].
Specification
Product Form

Primary Ingredients

Choose your Goal

Muscle Gain & Size

,

Endurance & Recovery

,

Lean Muscle & Definition

,

Time of consumption

During Workout

,

After Workout

,

Drug Tested for Sport
Delivery & returns
Delivery
We offer a number of delivery options at the checkout. If you add your items to your basket and enter your postcode all delivery options, estimated delivery dates and pricing for your area will be shown.
View or full Deliveries Policy here.

Returns
We want you to be happy with every purchase you make. Accordingly, you may inspect the items you buy as if you were in one of our stores. However, whilst you are deciding whether to keep your purchases, you do have a statutory duty to take reasonable care of our goods. Therefore, please do not damage the items whilst you inspect them.

Where you have failed to take reasonable care of the goods, whether whilst in your possession or when returning them, we reserve the right to refund you in full less any amounts due by way of compensation to either repair the goods or to cover any loss.
If you wish to return a product you have purchased from our website, making note of any Non-returnable products, you may do so.