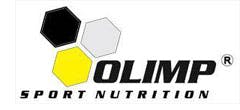 Carbonox is based on carefully combined carbohydrates sources selected according to precisely defined profiles of the rate of digestion and release
Description
Olimp CarboNox
Carbonox is based on carefully combined carbohydrates sources, selected according to precisely defined profiles of the rate of digestion and release of monosaccharide. The proportions of carbohydrate sources selected by a laboratory of high (glucose) and medium (maltodextrins) and low (innovative isomaltulose of extended release period) glycemic indexes ensure the stable saturation of the blood with the energy ingredients for a period of 2 hours from the time of taking the preparation.
The universal application – designed having in mind the needs of the most demanding users: before, after and during exhausting training.
For the first time the highly-efficient carbohydrate nutrient fed with the power of L-arginine and a complex of 12 vitamins
Serving Information
Serving Size: 1 Scoop (50 g)
Nutritional Information Per Serving (based on Lemon flavour)
Energy: 1632 kJ / 384 kcal, Protein: 0 g, Carbohydrates: 95 g, of which Sugars: 25 g, Fat: less than 0 g
of which Saturated: 0 g, Fibre: 0 g, Sodium: less than 0.1 g
Amounts Per Serving (based on Lemon flavour)
Vitamins: Vit. C: 32 mg, Niacin: 6.4 mg, Vit. E: 4.8 mg, Pantothenic acid: 2.4 mg, Vit. B6: 0.6 mg, Vit. B2: 0.6 mg, Vit. B1: 0.4 mg, Biotin: 20 µg, Vit. A: 320 µg, Folic acid: 80 µg, Vit. D: 2 µg, Vit. B12: 1 µg
Minerals: Calcium: 176 mg, Magnesium: 82.5 mg, Iron: 12 mg, Manganese: 2 mg, Iodine: 75 µg, Chromium: 75 µg, Molybdenum: 7.5 µg, Selenium: 7.5 µg
Ingredients - 95% carbohydrates complex (maltodextrins, glucose, isomaltulose), 1% L-arginine hydrochloride, acidity regulators – citric acid, malic acid; 1% mineral components (calcium salt of orthophosphoric acid, calcium carbonate, magnesium carbonate, ferrous fumarate, manganese sulphate, potassium iodide, chromium (III) chloride, sodium molybdate, sodium selenite), aromas, 0,1% vitamins (L-ascorbic acid – vit. C, DL-alpha-tocopheryl acetate – vit. E, nicotinamide – niacin, D-biotin, retinyl acetate – vit. A, calcium D-pantothenate – pantothenic acid, pyridoxine hydrochloride – vit. B6, cholecalciferol – vit. D, pteroylmonoglutamic acid – folate, thiamin mononitrate – vit. B1, riboflavin – vit. B2, cyanocobalamin – vit. B12), sweeteners – acesulfame K, sucralose; colours; riboflavin, beta-carotene (orange flavour), carmine (strawberry, grapefruit, cherry flavours), riboflavin (lemon flavour)
Recommended Use
Take 2-4 portions a day, depending on frequency and intensity of training and body weight.
Add 1 portion (50 g = 1 Scoop) to 100 ml1 of water and drink approx. 30 min. before and just after training.
Not suitable for diabetics.
Specification
Product Form

Primary Ingredients

Choose your Goal

Endurance & Recovery

,

Energy

,

Drug Tested for Sport
Delivery & returns
Delivery
We offer a number of delivery options at the checkout. If you add your items to your basket and enter your postcode all delivery options, estimated delivery dates and pricing for your area will be shown.
View or full Deliveries Policy here.

Returns
We want you to be happy with every purchase you make. Accordingly, you may inspect the items you buy as if you were in one of our stores. However, whilst you are deciding whether to keep your purchases, you do have a statutory duty to take reasonable care of our goods. Therefore, please do not damage the items whilst you inspect them.

Where you have failed to take reasonable care of the goods, whether whilst in your possession or when returning them, we reserve the right to refund you in full less any amounts due by way of compensation to either repair the goods or to cover any loss.
If you wish to return a product you have purchased from our website, making note of any Non-returnable products, you may do so.