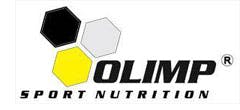 Buy 2 or more products priced over £9.99 from the Olimp range and save on each product
| | |
| --- | --- |
| Buy 2+ | save 5% |
| Buy 4+ | save 7.5% |
BCAA MEGA CAPS®/MEGA CAPSULES® - 1100 mg of BCAA in 1 CAPSULE!!!
Description
A POWERFUL DOSE OF BRANCHED-CHAIN AMINO ACIDS!
BCAA MEGA CAPS®/MEGA CAPSULES® - 1100 mg of BCAA in 1 CAPSULE!!!
EACH CAPSULE OF Olimp BCAA MEGA CAPS®/MEGA CAPSULES® CONTAINS OVER TWO TIMES MORE BCAA THAN SOME OF THE PRODUCTS OF OUR COMPETITORS! CHECK IT YOURSELF!
BCAA MEGA CAPS®/MEGA CAPSULES® - a highly concentrated composition of crystalline pharmaceutical branched-chain amino acids (BCAA; leucine, valine and isoleucine) in a 2:1:1 ratio, enriched with additional vitamin B6 that reduces exhaustion and tiredness.
BCAA – just like vitamins – are exogenous substances. This means they must be delivered with food.
OLIMP BCAA MEGA CAPS®/MEGA CAPSULES® IS A GIGANTIC DOSE OF PHARMACEUTICAL AMINO ACIDS IN ONE CAPSULE!!!
MEGA CAPS®/MEGA CAPSULES® IS AN INDUSTRIAL PROPERTY OF OLIMP LABS. WE WERE FIRST!
"MEGA CAPS" and "MEGA CAPSULES" are trademarks registered for the first time for the benefit of Olimp Laboratories in the Polish Patent Office, respectively from 2004 and 2006. Additionally, the work mark "MEGA CAPS" was submitted for international procedure in 26 countries all over the world, and has so far been registered in 17 countries. Also the word marks and figurative marks MEGA CAPS®/MEGA CAPSULES® have been submitted for international registration in many countries, also outside Europe.
Ingredients: free amino acids (43 % L-leucine, 21,5 % L-valine, 21,5 % L-isoleucine), emulsifier – soy lecithin, acidity regulator – citric acid; thickener - xanthan gum; 0,02% vitamin B6 (pyridoxine hydrochloride), capsule (gelatine, colour: E 171).
Nutrition information 3 capsules 9 capsules 15 capsules per 100 g
Energy 64 kJ/ 15 kcal 192 kJ/ 46 kcal 321 kJ/ 77 kcal 1670 kJ/ 399
Fat 0 g 0 g 0 g 0 g < 0,5 g
of which saturates 0 g 0 g 0 g 0 g < 0,5 g
Carbohydrate 0 g 0 g 0 g 0 g 0g
of which sugars 0 g 0 g 0 g 0 g 0g
Protein 2,8 g 8,4 g 14 g 73 g
Salt 0 g 0,01 g 0,02 g 0,1 g
Vit. B6 0,7 mg (50%*) 2 mg (142,8%*) 3,4 mg (242,8%*) 20 mg (1428%*)
Branched chain amino acids BCAA 3,3 g 9,9 g 16,5 g 86 g
L-leucine 1,65 g 4,95 g 8,26 g 43 g
L-valine 0,83 g 2,48 g 4,13 g 21,5 g
* L-isoleucine 0,83 g 2,48 g 4,13 g 21,5 g
*RDA - recommended daily allowance.
Specification
Product Form

Primary Ingredients

Choose your Goal

Muscle Gain & Size

,

Lean Muscle & Definition

,

Recovery

,

Drug Tested for Sport
Delivery & returns
Delivery
We offer a number of delivery options at the checkout. If you add your items to your basket and enter your postcode all delivery options, estimated delivery dates and pricing for your area will be shown.
View or full Deliveries Policy here.

Returns
We want you to be happy with every purchase you make. Accordingly, you may inspect the items you buy as if you were in one of our stores. However, whilst you are deciding whether to keep your purchases, you do have a statutory duty to take reasonable care of our goods. Therefore, please do not damage the items whilst you inspect them.

Where you have failed to take reasonable care of the goods, whether whilst in your possession or when returning them, we reserve the right to refund you in full less any amounts due by way of compensation to either repair the goods or to cover any loss.
If you wish to return a product you have purchased from our website, making note of any Non-returnable products, you may do so.