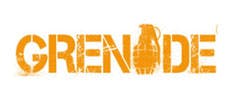 Buy 2 or more products priced over £9.99 from the Grenade range and save on each product - Excludes Carb Killa Bars
| | |
| --- | --- |
| Buy 2+ | save 5% |
| Buy 4+ | save 7.5% |
Black Ops is an elite weight management system developed by the multi award winning R&D team at Grenade and has a unique stimulatory effect.
Description
BLACK OPS™
Black Ops™ is an elite weight management system developed by the multi award winning R&D team at Grenade® and has a unique stimulatory effect, designed to enhance mental and physical performance. Predominantly aimed at male users, Black Ops™ has a shorter duration of action than the original Grenade® Thermo Detonator making it ideal for focused HIIT (High Intensity Interval Training) sessions and for training later in the afternoon or early evening.
HOW IT WORKS
When you try to solve a complex problem like getting rid of unsightly body fat, you can't just come at it from just one angle. The body constantly adapts to changes in one or two metabolic pathways.
So you have to consider all of the angles. That's what the Grenade® Research Team has done with Black Ops™.
The first thing you have to do when designing a world-beating fat burner is to mobilize fat from fat cells. This is affected by caffeine – a must-have ingredient in any such product. Then, to ensure that the fat gets eliminated (and not just stored back in fat cells), you have to increase the metabolic rate and increase fat oxidation. This is achieved by green tea, which has been shown in clinical studies to help dieters shed inches and increase their resting metabolisms… then Cayenne kicks in, to assist green tea in ensuring maximum oxidation! Next, there are two other conditions, without which, you simply won't burn maximum fat – you need to influence the right hormones and chemical messengers. This is where Blue green algae and Cocoa Extract come in. Blue green algae contains essential fatty acids and Phenylephrine. Essential fatty acids are associated with decreased body fat mass and phenylephrine is known to stimulate the body's primary fat-burning hormone called norepinephrine. So now you have the body's primary signalling molecules – hormones - on your side. Finally, the icing on the cake is Cocoa Extract's effect on nitric oxide. Most of us know nitric oxide as a vasodilator and pre-workout booster but it has been shown to be intimately involved in fat metabolism and in fact if it is blocked, the use of fat for energy virtually comes to a halt in the body.
SUPPLEMENT INFO AND HOW TO USE
Per 2 Caps:
SUPPLEMENT INFORMATION PER 2 CAPS:
Niacin: (Nicotin ic Acid) 15mg
B6: (P yridoxine) 5mg
Chromium: 20mcg
Microencapsulated Caffeine: (1,3,7-trimethylxanthine) 295mg
Taurine: (2-aminoethanesulfonic acid) 275mg
Cayenne: (Capsicum Annuum) 250mg
Choline: (2-Hydroxy-N,N,N-trimethylethanaminium) 220mg
Green tea: (Epigallocatechin, Epicatechin Gallate, Gallate, Epicatechin) 100mg
Theobroma Cacao: (50% flavonols) 100mg
Blue green algae: (Aphanizomenon flos-aquae) 20mg
N Methyl Tyramine: (4-hydroxy- N-methylphenethylamine) 20mg
Bioperine: (1-Piperoylpiperidine) 5mg
Other Ingredients:
Microencapsulated Caffeine, Taurine, Cayenne, Choline, Green tea, Theobroma Cacao, Blue green algae, N Methyl Tyramine, Niacin, Bioperine, B6, Chro mium, Microcrystalline Cellulose, Bulking Agent (Magnesium Stearate), Gelatin capsule (Purified Water, Colours, Brilliant Blue, Beetroot Red ,) Titanium Dioxide.
Take 2 capsules on an empty stomach upon waking with water.
Take 2 capsules 30 minutes prior to lunch with water. To assess tolerance consume 1 capsule twice per day for the first 7 days.
For an explosive workout, take 2 capsules prior to training. Drink at least 8 glasses of water per day. DO NOT exceed 4 capsules per day. To open the grenade shaped container, hold the bottle upright and gently ease off the lid. Please note: it is not a screw top lid.
GRENADE QUALITY
GRENADE (UK) Ltd is committed to our customers and their athletic and performance goals. GRENADE is only manufactured / assembled in facilities who have achieved ISO9001 / cGMP certification / MHRA approval.
Specification
| | |
| --- | --- |
| Product Form | |
| Diet | |
| Choose your Goal | |
| Dietary Needs | |
| Drug Tested for Sport | |
Delivery & returns
Delivery
We offer a number of delivery options at the checkout. If you add your items to your basket and enter your postcode all delivery options, estimated delivery dates and pricing for your area will be shown.
View or full Deliveries Policy here.

Returns
We want you to be happy with every purchase you make. Accordingly, you may inspect the items you buy as if you were in one of our stores. However, whilst you are deciding whether to keep your purchases, you do have a statutory duty to take reasonable care of our goods. Therefore, please do not damage the items whilst you inspect them.

Where you have failed to take reasonable care of the goods, whether whilst in your possession or when returning them, we reserve the right to refund you in full less any amounts due by way of compensation to either repair the goods or to cover any loss.
If you wish to return a product you have purchased from our website, making note of any Non-returnable products, you may do so.
Customer

reviews
7 reviews for Grenade Black Ops 100 Caps
Use product daily. Ideal for active men or even women doing heavy workouts to maximise output and aid fat% loss. Drink lots of water and do not take after 4/5pm or you will not sleep.
Early stages but i would recommend to anyone who is looking to burn fat quickly.